CONTACT SALES
Want to learn more about how EvoWeb Technologies can help your company?
Talk to Sales >
SOCIAL MEDIA
Follow us for quick updates, links and the old jokes on our social media pages.
Follow Us >
WEBSITE SUPPORT
Are you a current client with questions about your site?
Get Support >


We'd love To Meet You In Person Or Via The Web!
Regardless of whether you're searching for a quote, quick to bob a few thoughts around or feeling a little overpowered and uncertain where to begin, it would be ideal if you connect today by basically filling in the request frame beneath. On the other hand, call us on +1 (315) 895 1330
Main Office: 3501 Jack Northrop Ave, Hawthorne, CA 90250 (U.S.)
Dev Office: 306, Lunkad Skymax, Viman Nagar, Pune – 411014 (India)
Headquaters: 40, Vallabh Nagar, Malegaon Road, Dhule – 424001 (India)
U.A.E. Office: 203, Ahmed Ramadan Juma Building, Deira, Dubai 25570
Main Office Phone: +1 315-895-1330
Dubai Office Phone: +971 55 523 2935
Headquater: +91 878 834 2586
Development Office Phone: +91 204 861 7739
Email: [email protected]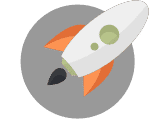 We're Here To Help Your Business Blast Off!
Through Creative Ideas, Innovation & Sheer Determination